Description
Happy Tuesday is a young Indie Studio based in Berlin, providing high quality services to clients and developing awesome games with beautiful art and fun gameplay.
History
Early history
Happy Tuesday was founded on January 11th, 2011 - which turned out to be a really "happy" tuesday. The company released several titles for mobile devices and constantly grew to a size of over 20 ambitioned people. Since those early days the team was concentrating on getting their own games into the market and are now facing their first major PC-Release for "Hero Defense - Haunted Island.
After that
After 5 years in the industry Happy Tuesday remains an independent developer and publisher based in Berlin which is specialized on highly engaging and polished independent games. Besides the development of games, Happy Tuesday also offers other game companies help in defining and delivering a unique art style and is working with clients all over the world..
Projects
---
Videos
Hero Defense - Haunted Island EA Trailer YouTube
---
Images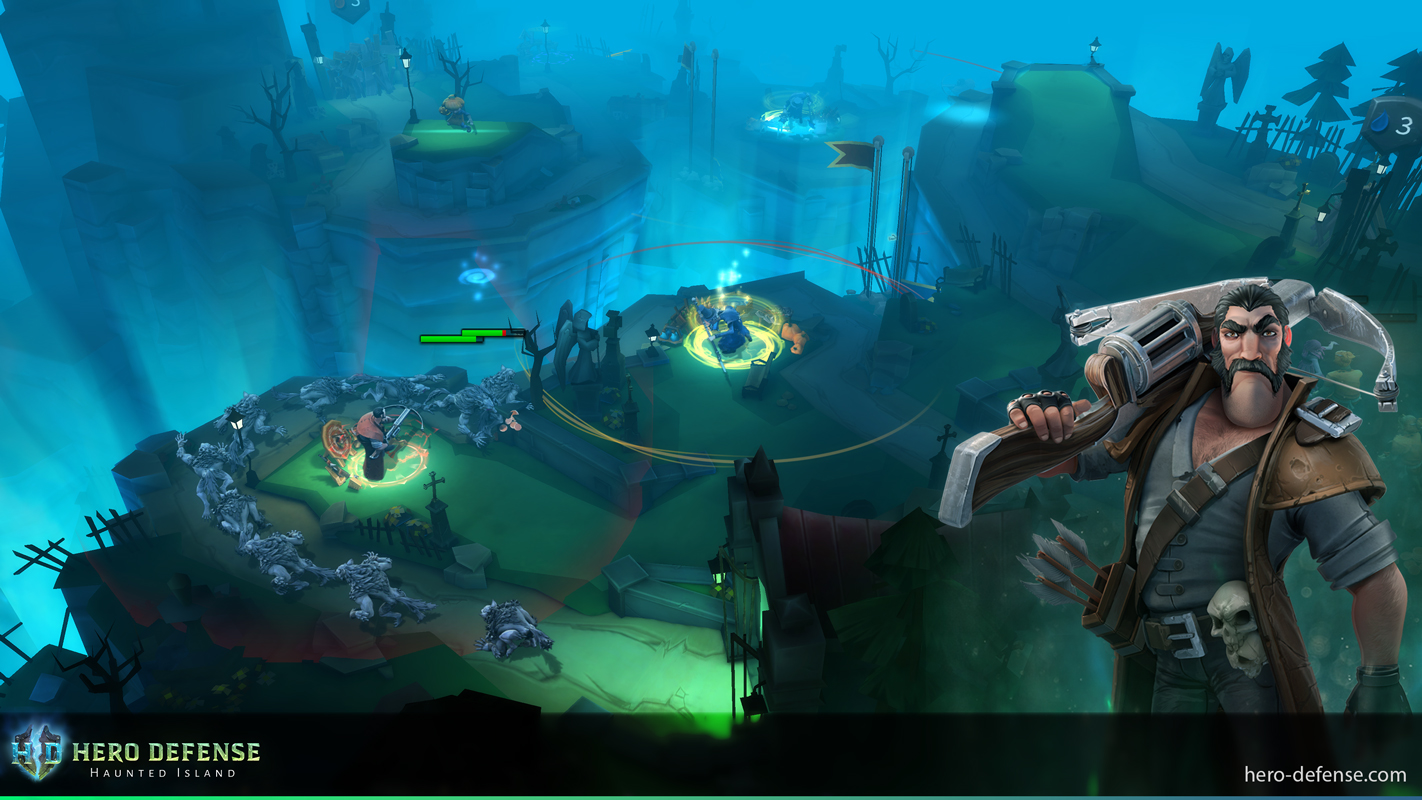 There are far more images available for Happy Tuesday, but these are the ones we felt would be most useful to you. If you have specific requests, please do contact us!
---
Logo & Icon
There are currently no logos or icons available for Happy Tuesday. Check back later for more or contact us for specific requests!
---
Awards & Recognition
---
Selected Articles
"Working with Happy Tuesday has always been creative and reliable. Fast, professional, friendly, performance and goal-oriented."
- M. Becker, Head of Art, GOODGAME Studios, Goodgame Studios
---
Additional Links
Major Release
Hero Defense - Haunted Island http://www.hero-defense.com.
---
Team & Repeating Collaborator
Karsten Härle
CEO, Happy Tuesday
Contact
---
presskit() by Rami Ismail (Vlambeer) - also thanks to these fine folks