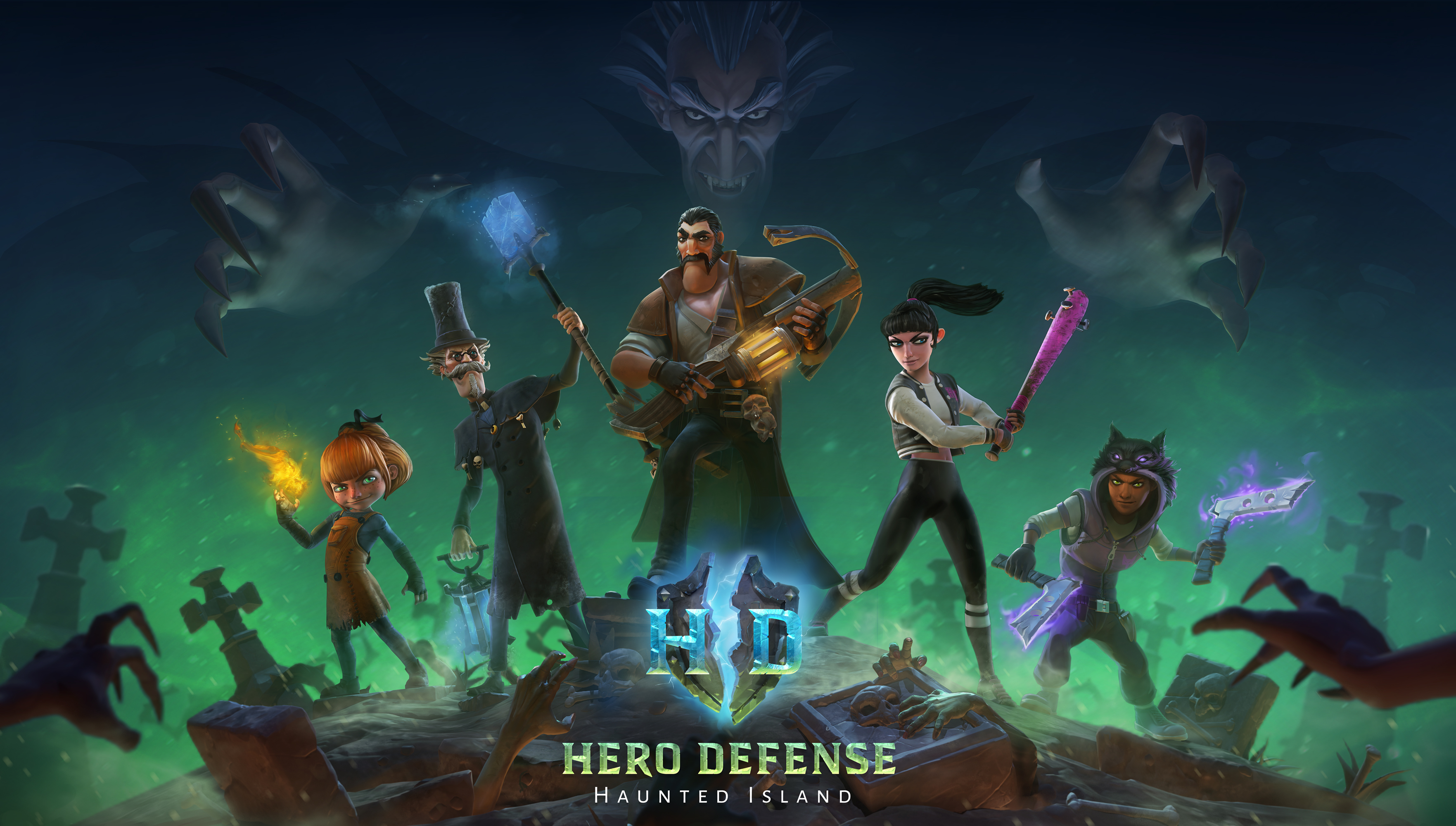 Description
Hero Defense – Haunted Island offers the player five unique heroes that battle their way through various arenas to defeat Count Necrosis. In order to destroy the world's most powerful vampire, a team of slayers must impale, slash, tear and burn through legions of undead – hell-bent on world domination. Hero Defense – Haunted Island challenges fans from MOBAs, RPGs and Tower Defense games to strategically manoeuvre their upgradeable heroes to destroy hordes of sinister creeps.Players customize their heroes through a deep RPG layer featuring upgradeable weapons and rich character skill trees.
History
Features
Play your style Fully customizable weapons System
TD was yesterday Moveable Heroes for new and dynamic gameplay
Deeply engaging RPG-Layer Enjoy skilltrees with loads of unique abilities
Liberate the Island! Hours of narrated Story campaign
---
Videos
Hero Defense - Haunted Island EA Trailer YouTube
---
Images
---
Logo & Icon
There are currently no logos or icons available for Hero Defense - Haunted Island. Check back later for more or contact us for specific requests!
---
Request Press Copy
We are afraid this developer has not upgraded their presskit() to use distribute(). For security purposes, this form has been disabled.
---
Additional Links
---
About Happy Tuesday
Boilerplate
Happy Tuesday is a young Indie Studio based in Berlin, providing high quality services to clients and developing awesome games with beautiful art and fun gameplay.
More information
More information on Happy Tuesday, our logo & relevant media are available here.
---
Hero Defense - Haunted Island Credits
Karsten Härle
CEO; Founder
Nils-Malte Carstens
Art Director
Contact
---
presskit() by Rami Ismail (Vlambeer) - also thanks to these fine folks